All about Explore in Cornwall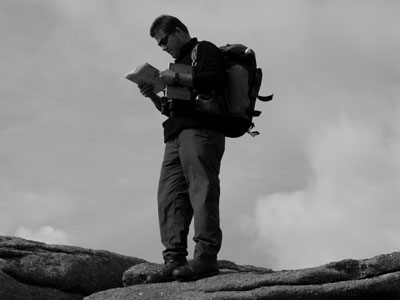 Explore in Cornwall is run by Steve Crummay who has worked in environment and conservation for
 over 30 years. He has established numerous new nature reserves in Cornwall, worked in otter conservation and created the Tarka Trail in Devon, written scientific papers, guidebooks and leaflets and has walked, climbed and kayaked in some of the outstanding environments in the world. For more than 30 years he has been at the heart of wildlife and conservation management in Cornwall and the south west and has worked with some famous names including Sir Ranulph Feinnes, Tony Soper and the BBC Natural History Unit on many projects.
A Trustee of Cornwall Wildlife Trust he was awarded a Millennium Fellowship in recognition of his contribution to environmental work. Steve has an extensive knowledge of Cornwall's botany, birdlife and insects and can reveal the tracks and signs of some of our most elusive creatures such as otters. The combination of his professional qualifications as an ecologist and Mountain Leader make him your ideal guide to discover the wonders of Cornwall's coast and countryside – if you want to discover Cornwall's wildlife then spending time with Steve is the way to do it.
Crucially though, with Explore in Cornwall, you will benefit from Steve's most valuable qualifications – his passion and enthusiasm for the environment and wildlife and his detailed local knowledge. On all of our walks you will be guided by Steve and able to share his knowledge of Cornwall's wildlife and landscape.
(01736) 740234 / (07929) 065510