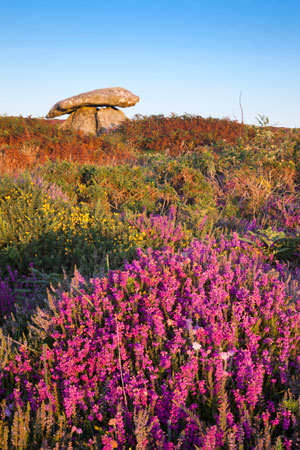 Guided Walks Cornwall
…get closer to nature
Discover Cornwall's extraordinary wildlife and explore the hidden corners, dramatic, spectacular cliffs, wide open moors and secret places walking with one of Cornwall's leading naturalists.
Guided walks with Explore in Cornwall will get you away from the crowds and well-worn tourist trails. You will be able to experience the iconic wildlife, ancient landscapes and hidden wonders you won't find in the usual guide books whilst in the company of one of Cornwall's leading wildlife experts.
Cornwall has some of the best wildlife, landscape, scenery and coast in Britain, recognised by Cornish Mining World Heritage Site and Cornwall Area of Outstanding Natural Beauty, National Nature Reserves and the Special Areas of Conservation.
With over 300 miles of the National Trail, the South West Coast Path, Cornwall has the longest coastal path in Britain. Walking and hiking the coast path as well as the many inland paths, tracks and trails is the best way to explore and discover the amazing wildlife and inspiring environments that are found here in the south west of England.
We provide the best quality wildlife walking experience and our attention to details ensures this.  We collect you from your accommodation or arrival point in our comfortable transport, provide high quality binoculars for clients use and leading brand waterproofs can be hired for those who do not have their own wet weather gear.
We operate all year round and across Cornwall and provide the opportunity to experience the special wildlife through all 4 seasons.
With Explore in Cornwall you can:
Spend time discovering the prolific wildlife and heritage of Cornwall, guided by a leading naturalist and qualified Mountain Leader.
Walk breathtaking cliff top coastal paths, discover secret coves, trek into secluded valleys and explore the wild moors that make up Cornwall's natural treasures.
Have the hidden tracks and signs of our most elusive creatures such as otters revealed to you.
Choose to join a selection of carefully researched walks that we offer, half or whole days in length, or book a day just for you and your family or group.
Have your own special tailor made day and a wildlife experience that leaves lasting memories.
Develop your own outdoor skills and navigation techniques by booking some training.
Guided Walks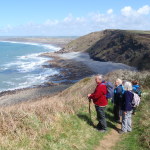 We offer a menu of walks that explore the different habitats and landscapes of Cornwall and give you the opportunity to encounter some iconic wildlife and heritage. From Atlantic Grey seals and

Private Guiding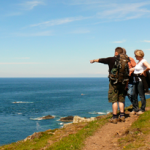 Booking your own personal guide ensures you will get the most out of your time exploring Cornwall and provides a unique experience that can be tailor made to meet your expectations and discover the

Training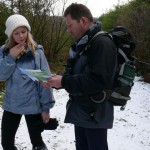 On our guided walks you will frequently pick up helpful tips but if you want to go a stage further you can book a day or half days training to improve your map and compass skills, learn more about.
(01736) 740234 / (07929) 065510